About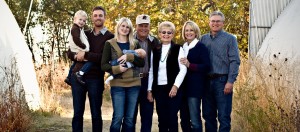 We are a family owned & operated business rooted deep in Kay County agriculture.  We only want the best seed for our farms and so we offer the same products to you.  Asgrow, Dekalb & WestBred.
Our offerings include seed corn, soybean seed, seed wheat and on-site treatment of soybeans and wheat.
We understand the challenges of cash crops and offer solutions to maximize your farms potential.  Stop by for an evaluation of your planting needs and options.
-Wooderson Seed
Your Asgrow, Dekalb & WestBred Dealer